Comstock Park, MI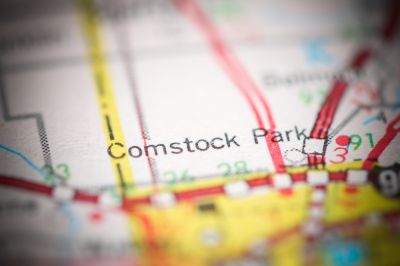 When you're young, you may not think much about insurance. That's because you have less to protect — no home, no family, maybe even no car. But once you establish yourself in Comstock Park, you will want to ensure that all your investments are adequately protected with the appropriate amount of insurance. Count on River City Insurance Group to provide the guidance you need when you want to purchase insurance for your Comstock Park home, car, business or other valuable commodity.
Home Insurance
Your home is your largest investment, and that's why you want to make sure it is fully protected. If you are still paying on a mortgage, you are required to carry home insurance, but once you own your home outright, it becomes a choice. Don't make the mistake of thinking that skimping on insurance — or foregoing it altogether — will save you money. The few dollars you save pale in comparison to replacing your home in the even of a fire, burglary or accident such as a tree falling on your house.
Our insurance agents can provide you with the right level of home insurance in Comstock Park.
Auto Insurance
If you've ever had your car in the shop for a day or two, you've experienced how difficult it is to try to get around without it. In Comstock Park, a car is a necessity — to get to work, school or to do errands. If you're involved in a motor vehicle accident, you want your auto insurance company to act quickly to settle the matter, so you can get your car back on the road (or purchase a new one).
Rely on River City Insurance Group to look out for your best interests when it comes to auto insurance.
Business Insurance
You've worked hard to build your business, whether it has been one year, five or 20. It's critical to protect your investment with business insurance. Comstock Park businesses face a host of risks, including worker's comp claims, accidents on site, faulty products, fire, theft and more. One slip-and-fall incident, burst pipe or negligence claim could wipe you out. Don't let it happen — purchase business insurance from River City Insurance Group.
We also sell group health, life, dental and vision insurance for you and your employees.
Life Insurance
Especially if you have a business — but even if you don't — you should have life insurance. Your family counts on your income to pay the bills each month, and in the event of your untimely death, they could suffer a serious dose of hardship along with their grief.
A life insurance policy can not only cover the cost of your funeral and burial expenses, but it can also provide a needed cushion that allows your family to stay in their home. Being forced to move after a death can be traumatic, especially for children who must switch schools.
Get peace of mind, and get a life insurance quote from River City Insurance Group.