Insurance Agent In Coopersville, MI | River City Insurance Group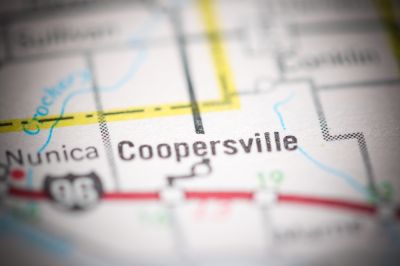 When you're searching for an insurance company you can trust, choose River City Insurance Group. We have been serving customers in Coopersville, MI, and throughout the UP and the Mitten for close to 40 years. We're an independent, local insurance company, and we're here to help you get through your most challenging times a little bit easier.
Home Insurance in Coopersville
Your home is your largest investment, and your most important possession. For that reason, it's important to protect it properly with an adequate amount of home insurance. Home insurance is part of every mortgage, but there is more to it than signing on the dotted line and making your monthly payments.
Choose a Coopersville home insurance company that you believe is on your side and will do its best to replace your home and its contents in the event of an unfortunate incident such as a fire, accident or burglary.
Auto Insurance
When you live in Coopersville, MI, you need a car. Without reliable transportation, you can't get to work, school or places such as the grocery store, pharmacy and bank. When you're involved in a motor vehicle accident, you need an auto insurance company that will protect your rights and act swiftly to process payment to repair or replace your car.
Whether the other driver was at fault or you are partially to blame, your insurance agent ensures the matter is taken care of quickly and fairly.
Life Insurance
Life insurance purchased through River City Insurance Group gives you the peace of mind of knowing that your loved ones are taken care of in the event of your passing. Especially in the case of sudden death, families are often left reeling. What can make the grief even worse is money worries. How will they pay for the funeral and burial? How will they keep up with the bills without your income? When there are minor children at home, these worries are compounded.
Lighten the burden on your family by purchasing a life insurance policy today. Contact our office for an insurance quote.
Business Insurance
Running a business is fraught with risk. You may face liability from worker's compensation claims, injuries to clients or visitors, or failed crops. We sell business insurance for retailers, contractors, farmers and ranchers, and hundreds of other types of businesses. Our insurance brokers are here to help protect what you have worked so hard for all these years.
Additionally, we offer group health, life, vision and dental insurance plans for your employees.
Coopersville's Favorite Insurance Broker
What our Coopersville customers love about working with us is that we are an independent insurance company. That means we don't answer to any big conglomerate — we make our own decisions based on what we think is right and prudent. You can always get a straight answer from us — you don't have to wait on hold or go through an interminable series of prompts to reach a real, live insurance agent.
When you need insurance in Coopersville, MI, contact River City Insurance Group. You'll be glad you did.