About River City Insurance Group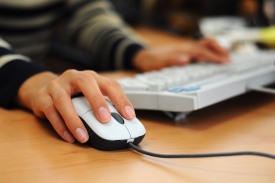 John Layton, President and Founder of River City Insurance Group, has been designing insurance plans for nearly 30 years. His dedication and creativity with all forms of insurance has earned John a loyal client base of over 200 individuals and businesses. It is John's knowledge and experience that drives River City Insurance Group to find the best insurance solutions available for you or your company.
We take great pride in our agency, community and clients. As your Independent Agent we offer choice, provide the highest level of service possible, and are right here within your community. Here are just a few of the things that make us different from other agencies:
Choice: As your local, independent insurance agency, our main focus is to find the insurance that best suits your unique needs and gives you the best coverage options. We know you have a choice when selecting an insurance agent and we would be honored for the opportunity to partner with you.
Provide High Level of Service: To us, service means you will know who our staff members are in their everyday lives. You will know about them as people and we want to know the same about you. So when you call you will know who it is you are talking to! We will also be available in the event of a claim. Being independent means we work for you, not the insurance companies. We will be there to make sure your interests are protected and not forgotten.
Local: When most people say they are local, they mean they have an office in your community. While that is certainly true of us, Jan and I also live here in our community. We are involved with local charities and organizations that benefit our neighbors. We believe that if we put our time and money where it matters the most, we all benefit. So come join us at the annual Memorial Day Parade, or participate in one of our local food drives throughout the year.
River City Insurance Group is a first generation agency. We try to live up to the expectations and commitments started by John Layton in 1985. Back then, John started the agency with three things in mind:
1. Caring for each individual client
2. Supporting our community
3. Having fun along the way
The agency was originally located within the Lincoln Financial Group offices near the East Beltline and Burton in Grand Rapids, Michigan, while John began the initial work of establishing his own business. John then moved into rented office space on the north end of Monroe near downtown Grand Rapids and spent several years there. Our final stop was in the community of Marne, MI just 15 minutes northwest of Grand Rapids. John and Jan had lived in the Marne area for several years when they felt ready to purchase their own office building. A small building was available just 1 ½ miles from their home and seemed the perfect option. Marne has been a great place to raise their family and grow their business. We enjoy participating in events where we get to see many of our clients and friends, such as our local Lions Club Lenten Fish Fries, the annual Memorial Day Parade, Coopersville Chamber, and school activities.

We want you to have a positive overall experience with River City Insurance Group. Our one on one service approach is our #1 goal for all our insurance clients. Give us a call at 616-677-3136 or contact us through one of our quote forms, and we'll be happy to answer any of your insurance questions.